Valentina Mele
Valentina is a qualified Stott Pilates Instructor from a dance background. She has studied contemporary dance, ballet and Jazz and she now embracing the art of "contrology"as a teacher. With a focus on core stability, neutral alignment, strength and flexibility, Pilates exercises relieve also the tensions for a balanced body that looks and feels revitalised.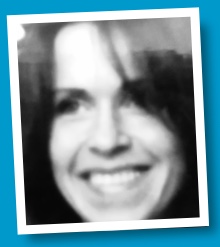 Jara Durosiova
Jara is a qualified Stott Pilates instructor. Her teachings are influenced by over 20 years of experience in exercise and teaching a variety of classes as a Fitness Coach, participating in different sports, and training and performing as a Dancer.
Jara believes that any training, exercise or leisure activity should lead to feeling healthier, happier and more energized!
Noelle Laval
Noelle has been an exercise and dance fanatic for as long as she can remember. Seven years ago, she was introduced to Pilates and was blown away by how much it improved her ability to perform in all types of exercise. Noelle decided to train to become a Pilates instructor so she can now teach and share her experience. A body with balance, strength and flexibility is less likely to suffer injury.
"One of our main goals is that the whole spine should move in a synchronous and smooth manner"
Joseph Pilates
Emma Woods
Looking for a new challenge, Emma moved to Bondi Beach in Sydney 7 years ago, where she immersed herself into a health and fitness lifestyle, qualifying as a mat Pilates teacher. Now back in London, Emma tries to incorporate a mindful escape from daily life into her classes, working on toning, flexibility and having fun!
Sofia Santarelli
Sofia is a Body Control Pilates instructor. Her Pilates journey began after her first baby and in 2014. She fell in love with it after her first session and not long after, when she moved to the UK from Italy, she decided to train as a teacher. Since then she hasn't stopped developing her knowledge and has been attending different courses, classes and workshops on a regular basis so that she continues to provide her students with the best service possible.